Discography
You would like to experience us at home? Among our CD recordings and online releases you will find a variety of interesting musical rarities! Together with the label Arcantus, we have been dedicating ourselves to lesser-known repertoire since 2019. Our CD's, which include several world premiere recordings, are available in every well-stocked music store, as well as all common streaming providers. Of course, you can also order from us by e-mail (This email address is being protected from spambots. You need JavaScript enabled to view it.).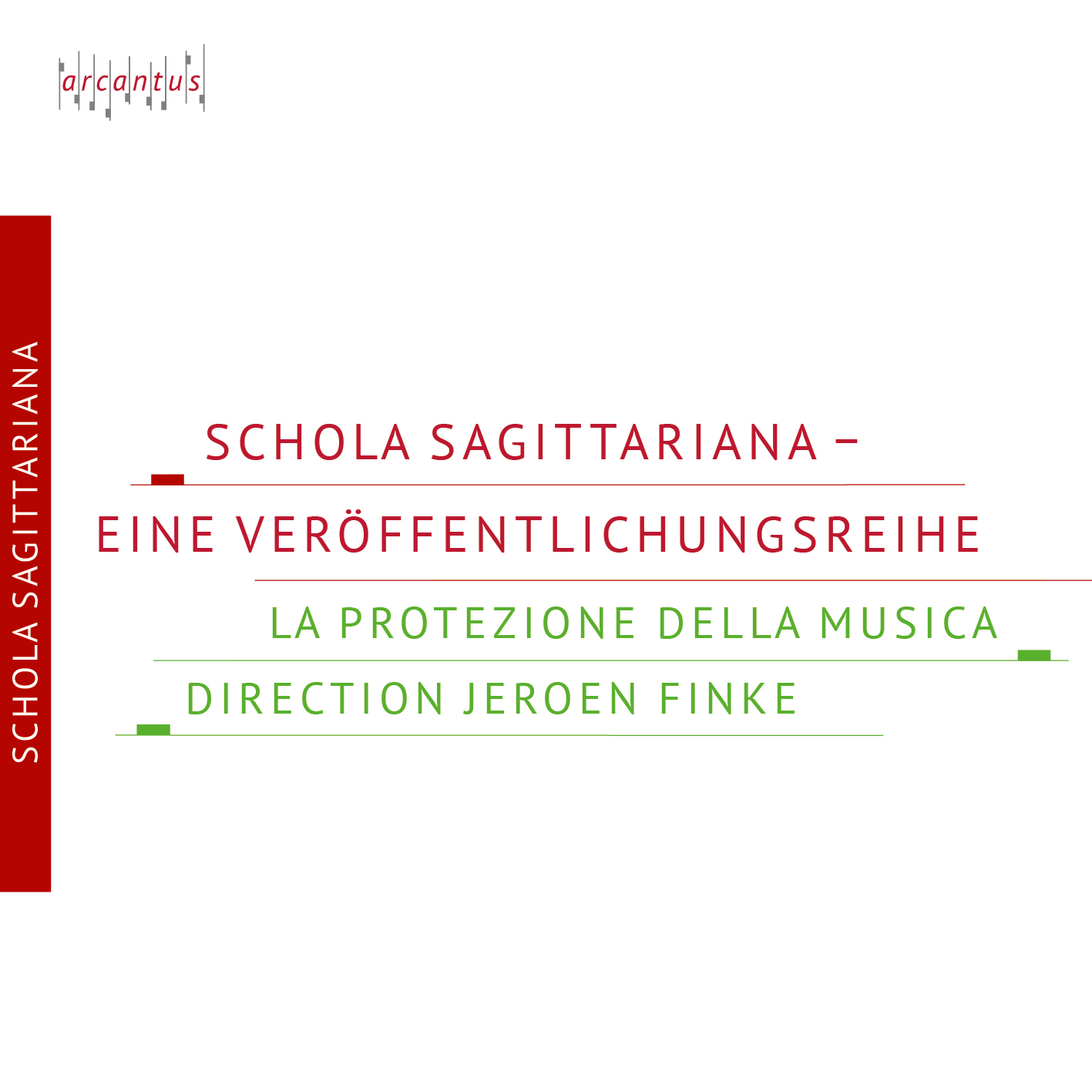 On the occasion of the 350th anniversary of the death of Heinrich Schütz (1585-1672), we proudly present a multi-part series entitled as »Schola Sagittariana« - Schützen's Schule. It contains pieces composed by Schütz' numerous pupils, companions and contemporaries. It is our goal to give a representative and diverse overview about this music, which is rather less known and played today.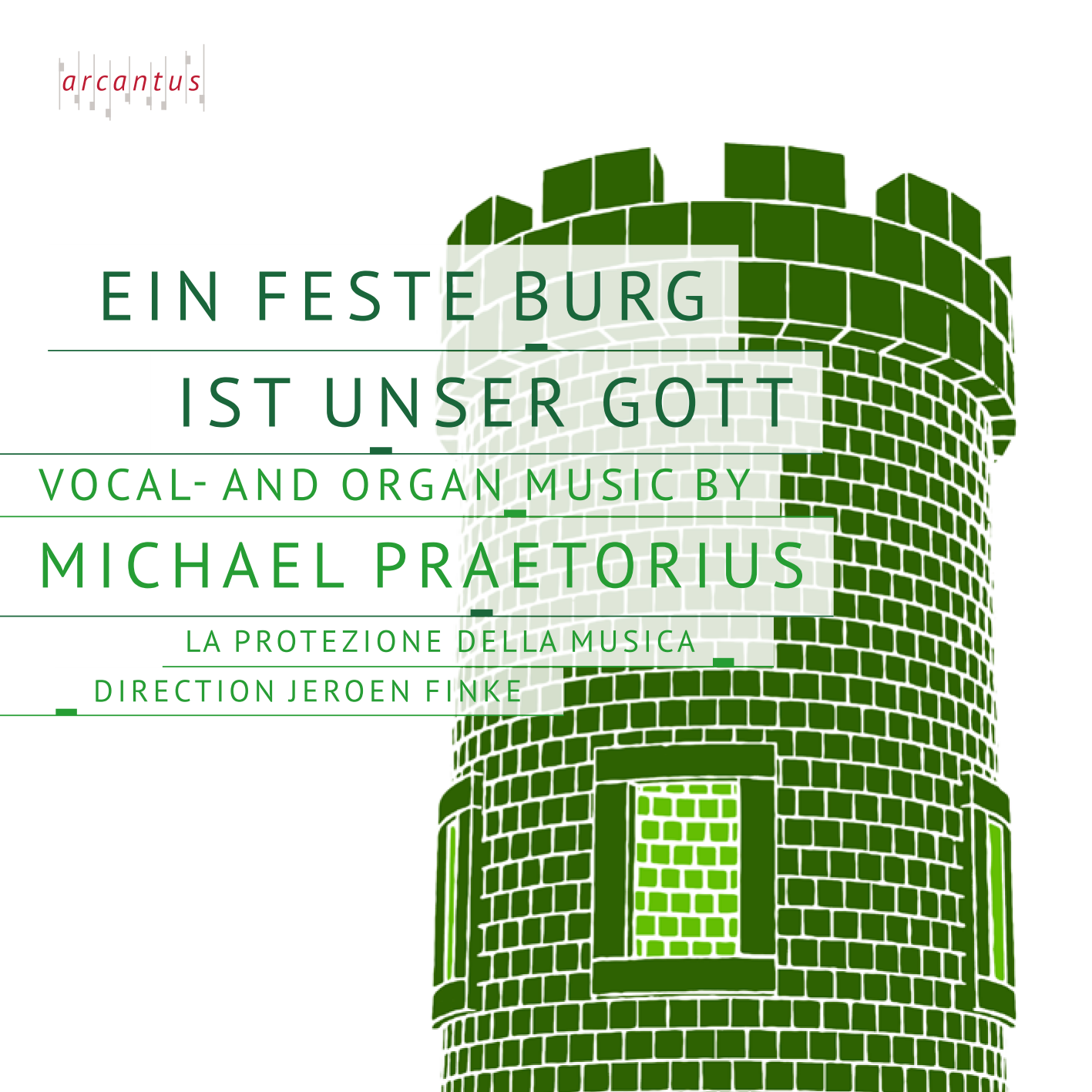 Ein feste Burg
On the occasion of the 400th anniversary of Michael Praetorius' death, we have compiled a selection of vocal and organ compositions that are representative of Praetorius' ouvre. The CD includes works from the collections »Polyhymnia caduceatrix et panegyrica« and »Musae Sioniae«. The recording was made in the autumn of 2020 in the St. Mary's Church of Lemgo, using the historic organ built by Scherer in 1613.
»The organ works come off splendidly […]. The vocal items are given outstanding performances by the ensemble, which comprises fine voices that blend nicely and have the flexibility this music requires. The contributions of the instrumentalists match the vocal performances in every way.« (https://www.musica-dei-donum.org)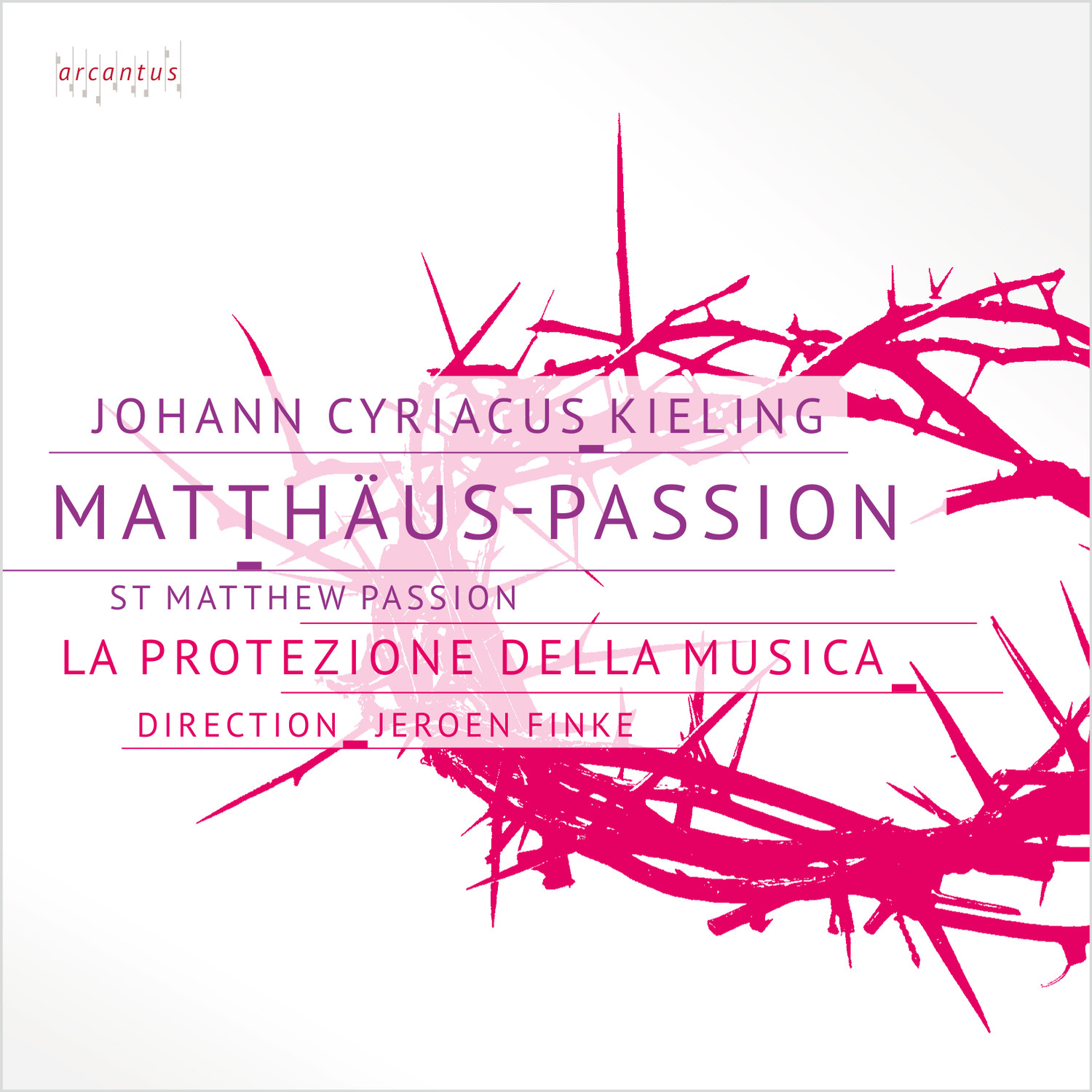 St Matthew Passion
This double album is dedicated to the »Passio Salvatoris nostri Jesu Christi secundum Evangelistam Matthaeum« (1708), composed Johann Cyriacus Kieling. This St. Matthew Passion is written in a very affective mixed style between Heinrich Schütz and Johann Sebastian Bach.
It contains many short, song-like, expressive arias, pictorally designed recitatives and virutoso choral pieces. The text is strongly reminiscent of the sound aesthetics of the 17th century.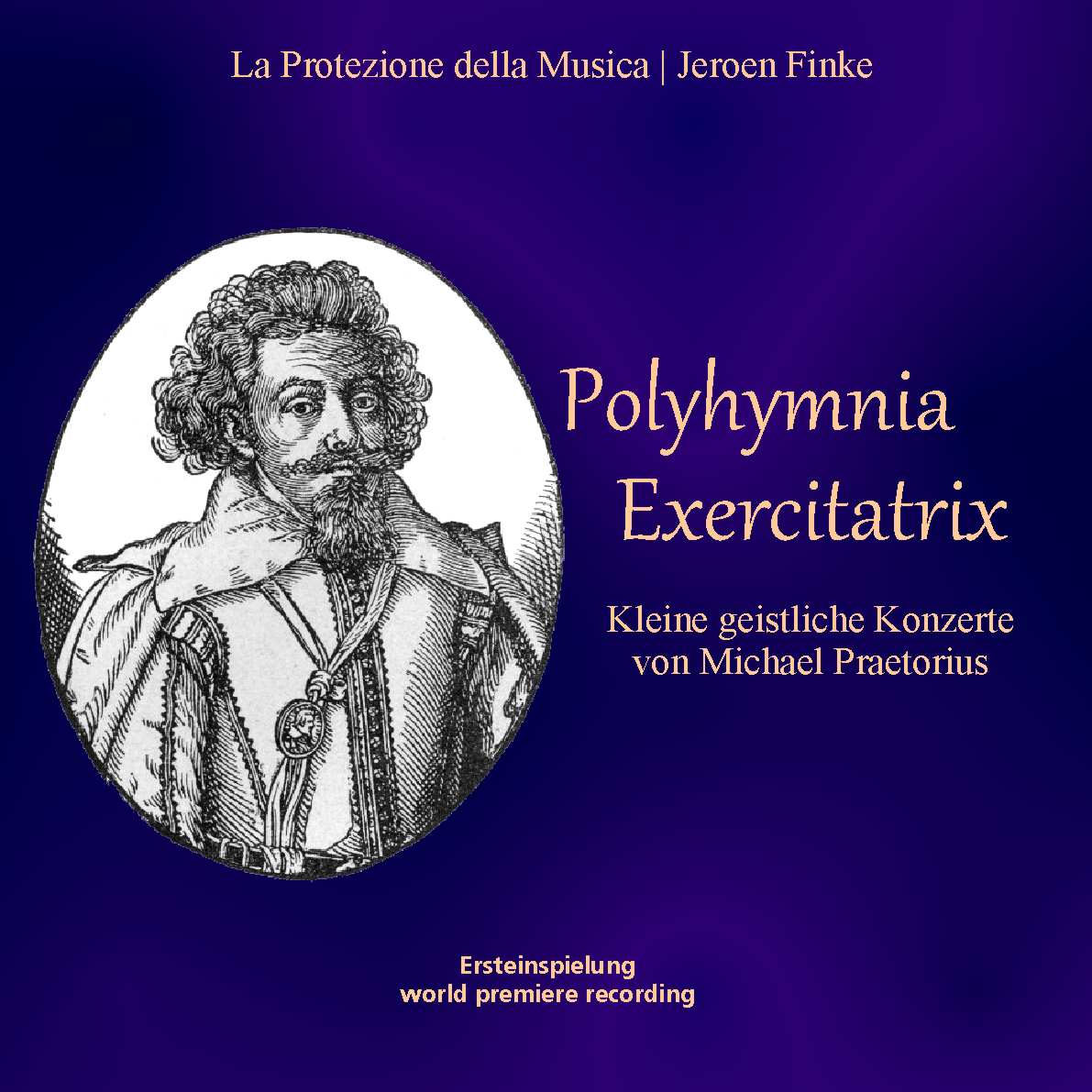 Polyhymnia Exercitatrix
This CD contains the world premiere recording of Praetorius' »Polyhymnia Exercitatrix« (1620), a collection of small sacred concerts based on latin psalms and lutheran chorales. The recording was done in the summer of 2018 in the church of Panitzsch near Leipzig.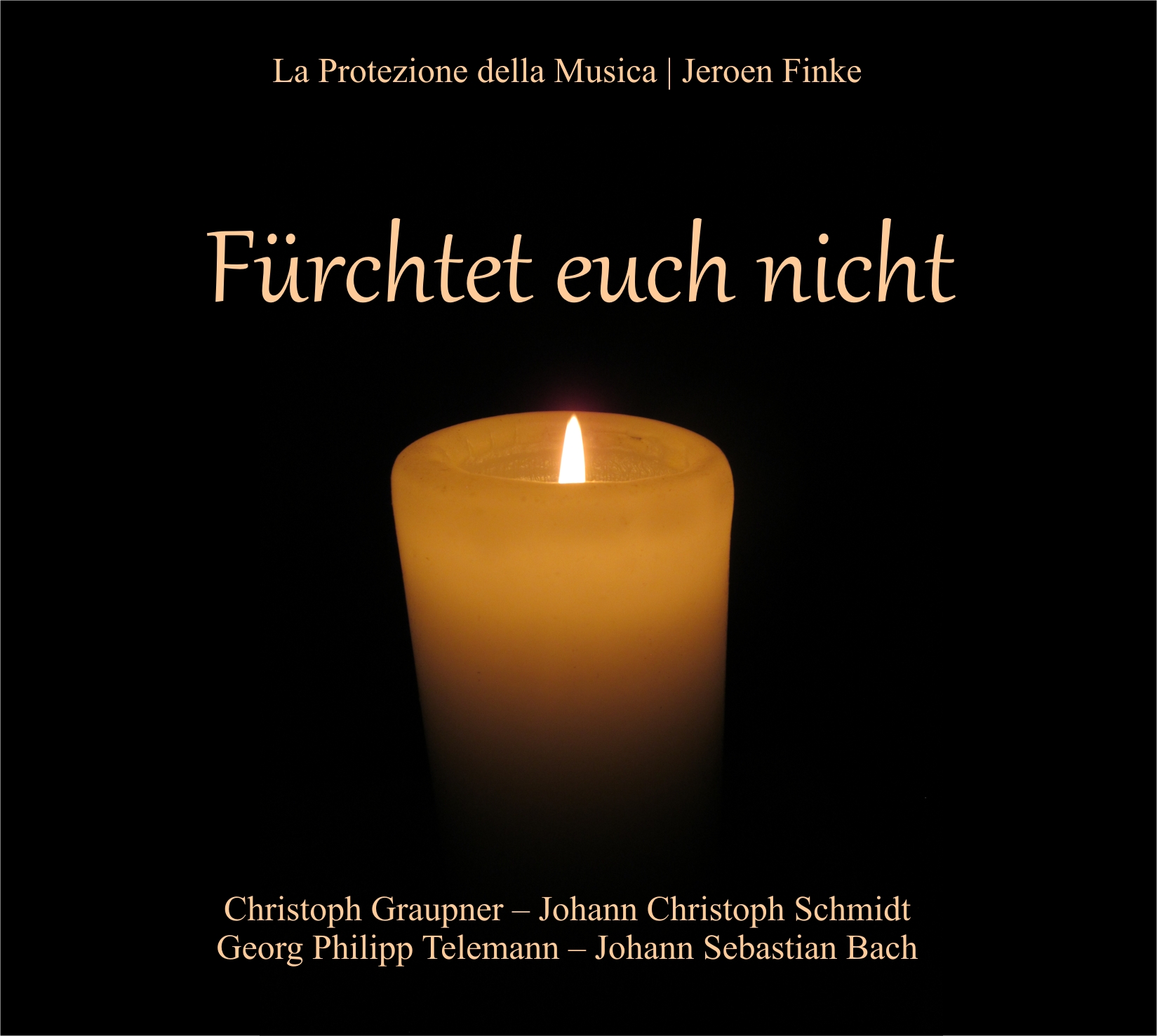 Fürchtet euch nicht
This CD combines compositions by Johann Sebastian Bach and Georg Philipp Telemann with lesser-known works by Johann Christoph Schmidt and Christoph Graupner played by a small in chamber music ensemble, consisting of one solo singer, a baroque violin and Basso continuo instruments.
Our older CD recordings have been created in collaboration with the label Finke-Audio. You can order remaining stocks from us by e-mail (This email address is being protected from spambots. You need JavaScript enabled to view it.).