Schola Sagittariana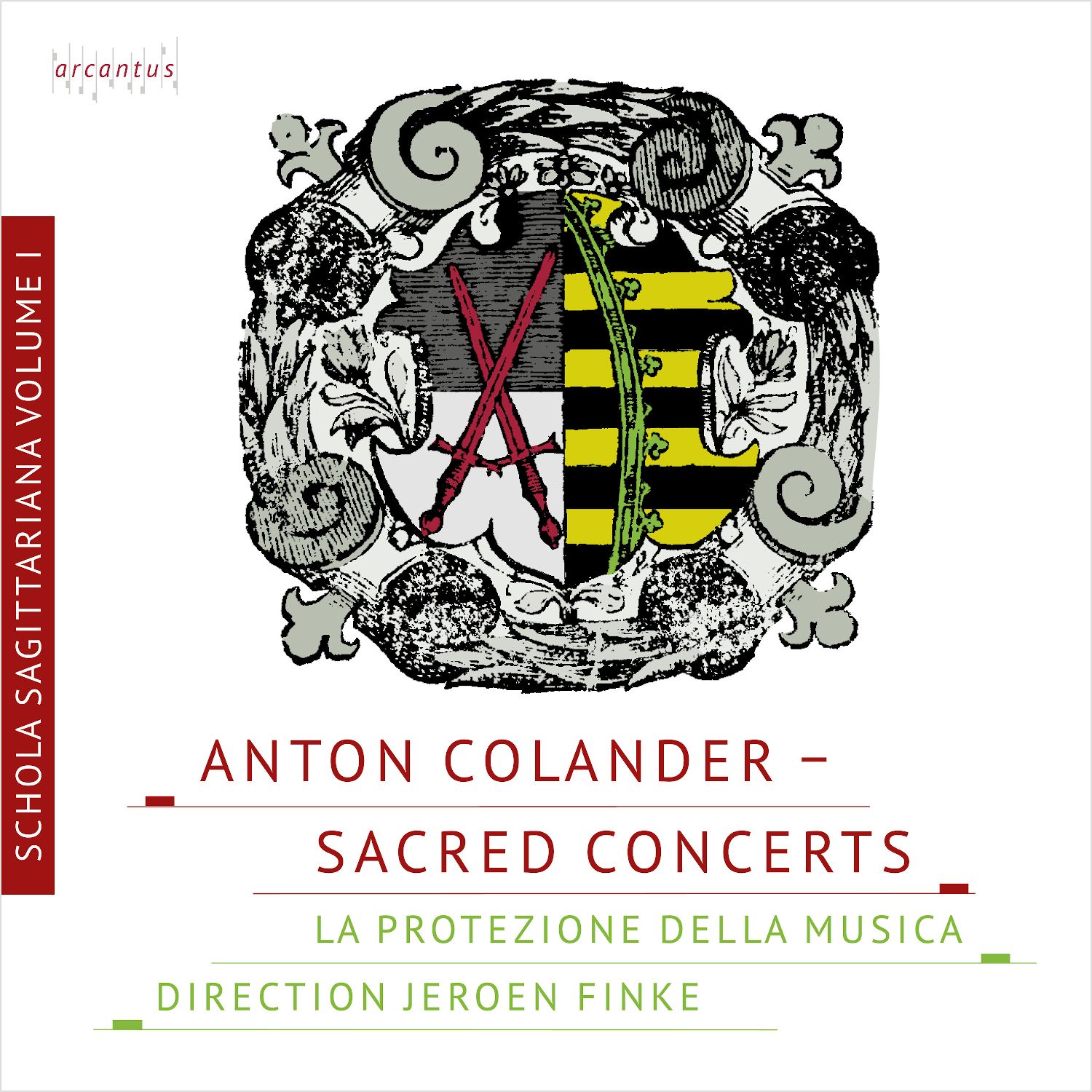 Vol. 1: Anton Colander (1590-1621): Sacred Concertos
Anton Colander was born on November 30th 1590 in Weißenfels. He was a cousin and childhood friend of Heinrich Schütz, who most likely received his first musical training from Colander's father, who was cantor in Weißenfels at the time. From 1602 on Colander attended the Fürstenschule of Schulpforta, where the later cantor of St. Thomas, Johann Hermann Schein studied at the same time. Around 1610 he became court organist in Dresden on the recommendation by Heinrich Schütz. During that time he also received composition lessons from the latter. Unfortunately Colander's organ works have not survived, which is probably due to the improvisational practice of organ playing at the time. However, some sacred concerts, composed for one to four voices with continuo accompaniment, have been preserved. Printed by Wolfgang Seyffert, they haven't been published until long after Colander's death, namely in 1643. This happened, as Seyffert states in his foreword, in order to prevent someone else to "[...] adorn himself with these beautiful and graceful feathers and thus alienate the name of Mr. Colander.".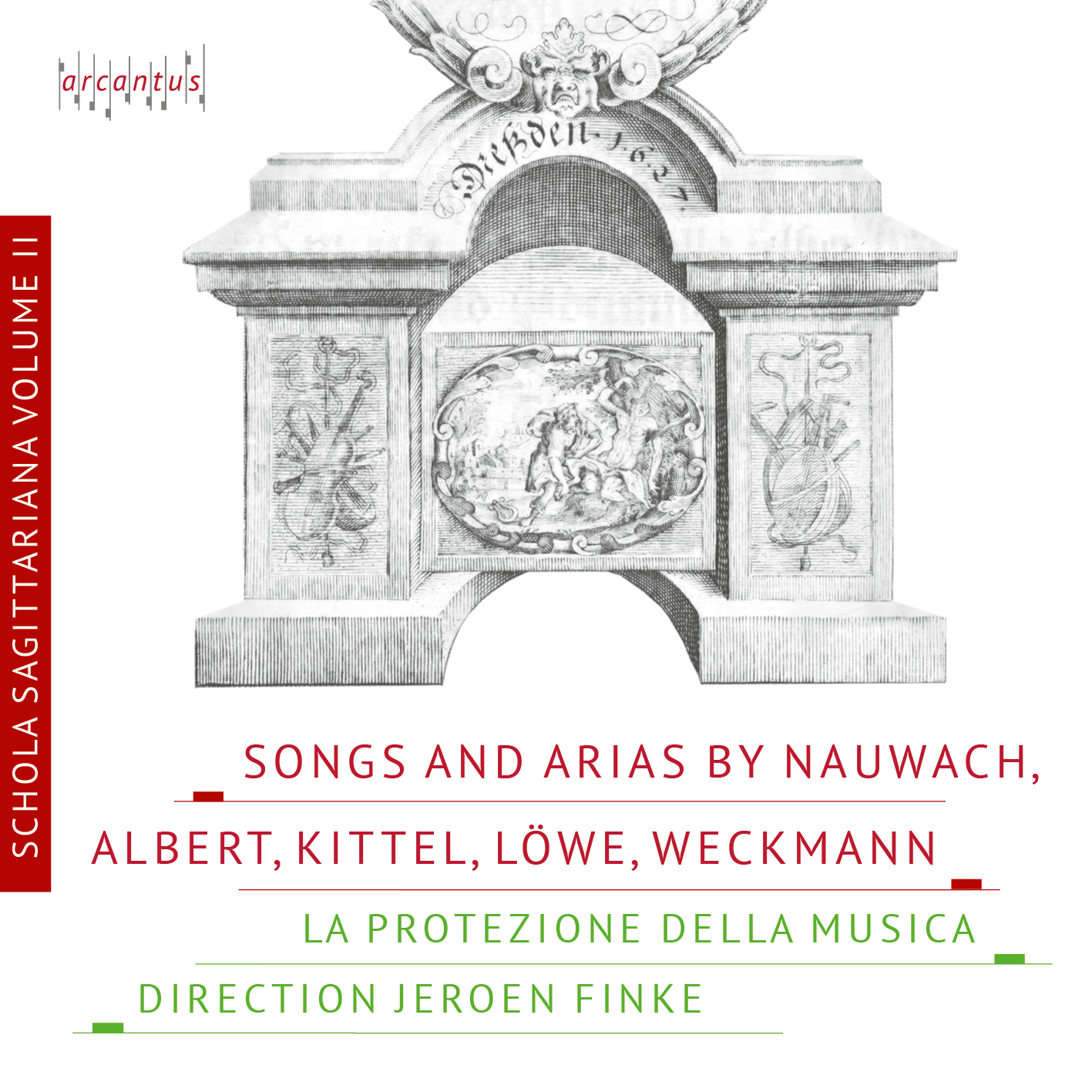 Vol. 2: Songs and Arias by Nauchwach, Albert, Kittel, Löwe and Weckmann
Johann Nauwach served from 1608 to 1612 as a choirboy and from 1616 to 1629 as a lutenist in the Dresden court orchestra. To expand his skills, he was also sent to Italy to study with Lorenzo Allegri at the court of Turin. There Nauwach probably met Guilio Caccini, whose monodic style was the basis for his italian Arie passeggiate. Heinrich Schütz greatly appreciated his pupil, which he expressed by contributing the composition »Glück dem Helikon« to Nauwach's second print from 1627. This print, entitled as »Erster Theil Teütscher Villanellen« (Dresden, 1627), contains one- and two-part songs with continuo accompaniment, based on texts by Martin Opitz. Kaspar Kittel and Johann Jakob Löwe, both pupils of Heinrich Schütz, also engaged in the baroque song genre, which was just emerging at the time. Like Nauchwach, Kittel composed and published virtuoso arias in the style of Caccini. Entitled as »Arien und Melodeyen« Heinrich Albert, a cousin and student of Heinrich Schütz, composed and published eight prints during his lifetime. The second one of those is dedicated to his teacher himself. The famous composer and keyboard virtuoso Matthias Weckmann, court organist and student of Heinrich Schütz in Dresden, also composed several songs based on texts by Philipp von Zesen.